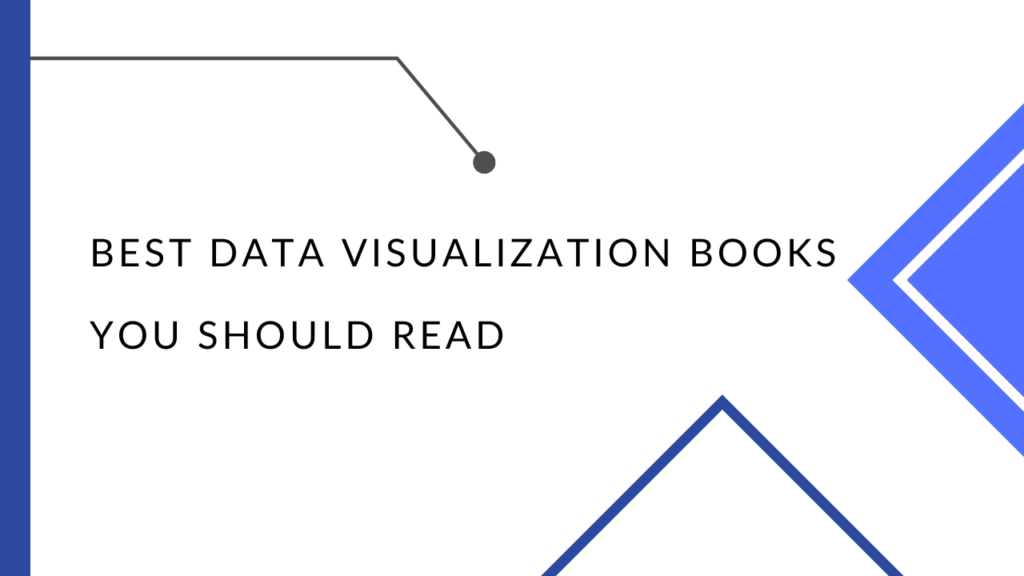 There are many books on data visualizations. But here is a list of books that I read or are sitting on my book shelf. Honestly speaking, every single data visualization book I read was worth reading. And these books are not randomly selected. I researched a lot about which data visualization book I should buy and read beforehand.
As you read more and more data visualization books, some parts would look redundant because data visualization concepts overlap across books, but that doesn't mean a bad thing. Each author teaches data visualization concepts differently. I personally always enjoy being able to review the core concepts around data visualizations over and over. Insights you find will be solidified as you read and apply them in your work. Insights become knowledge and knowledge will become your expertise.
I hope to give my reviews on the data visualization books I've read so that you can decide if any of these books would be beneficial for you.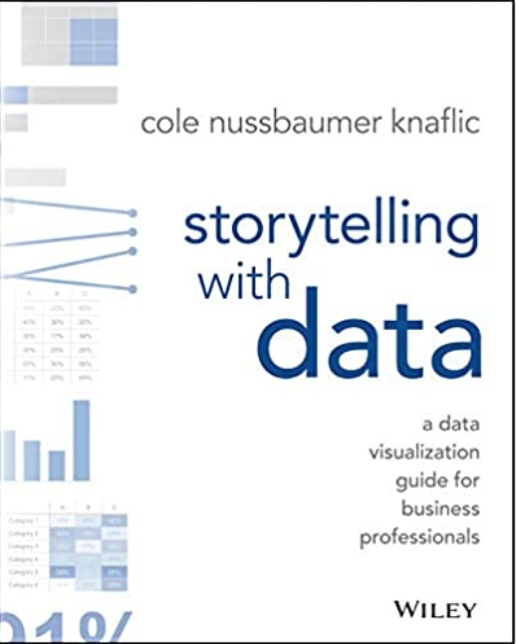 This is the very first book I read on data visualization. It was easy to follow and many examples of how a certain way works better than others. I remember implementing what I learned in one of my job interviews where I got compliments on how I presented data! I recommend this book to any professional who has opportunities to present data.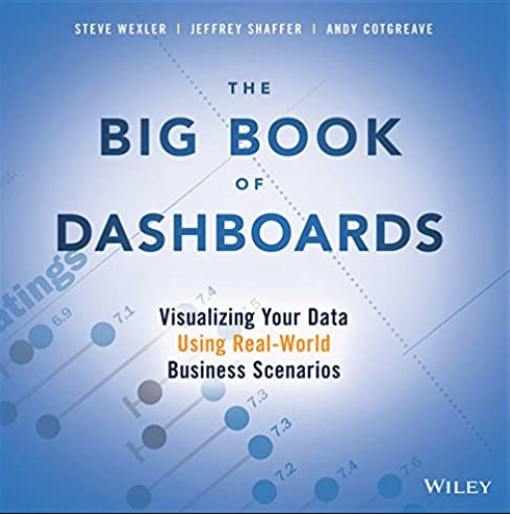 This book talks about data visualizations best practices not only on an individual chart, but also on a dashboard as a whole. Each section is based on a particular dashboard. Many insights from great use cases. Every advice in this book is practical and you can apply it in your work right away.
I still use the book to reference some visualization concepts and dashboard designs. Do you want any dashboard design idea that implements best data visualization best practices? Then this book is for you.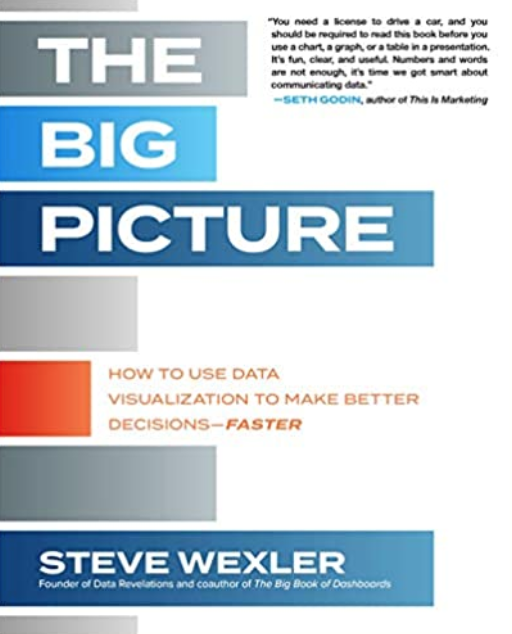 This book is written by one of the authors of the big book of Dashboards. This books is great both for the general audience who's sitting more on the business side as well as those who primarily develop visualizations.
Visualizations concepts are taught in a way that's focused on who you're creating data visualizations for. The book also puts a great focus on producing the greatest impact with the minimal effort. And that should be the goal for any data visualization we create!
I've already read this a few times front to back. The book itself is not too lengthy. But the thing is that you just don't want to stop reading because you'd feel you're gaining a lot of insights and knowledge about data visualizations through this book.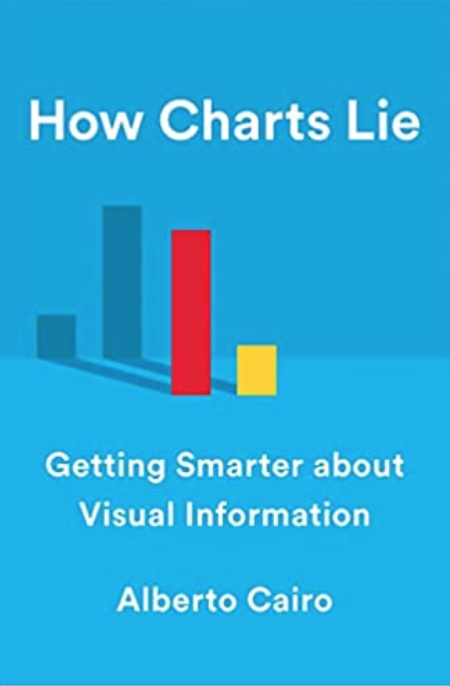 This is one of my favorite books on data visualization. As data visualization developers, we tend to focus too much on telling stories or letting data speak. But this book helps us correct our course by making us think how the contexts and lack thereof could mislead the audience.
The book uses real-life examples of how a chart could have misled the readers. If you're constantly developing data visualizations, this book is a must read. Also it would be great for everyone to read it to protect themselves from making the wrong conclusion from a chart.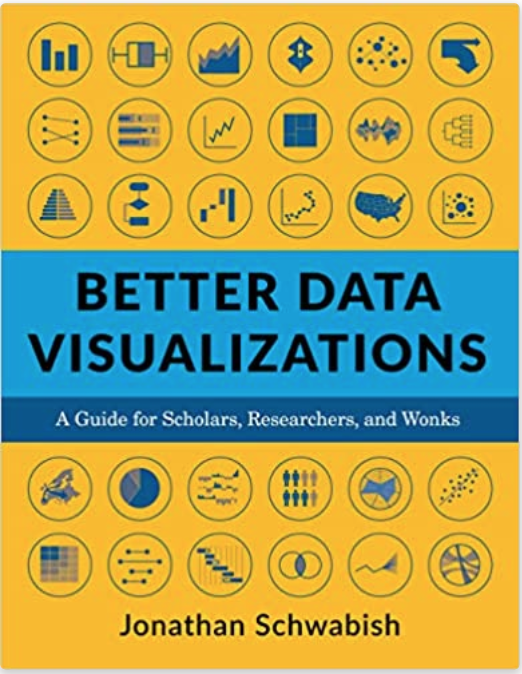 This book explains each chart type in detail. You'll learn how mechanics of each chart type. After reading this, you'll know the pros and cons of each chart and that you'll have a better idea on what exactly you should put on your dashboard or report.
This book is great for those who are dealing with all kinds of data because it'll teach you when to use which chart. A must-read book if you want to step up your data visualization game.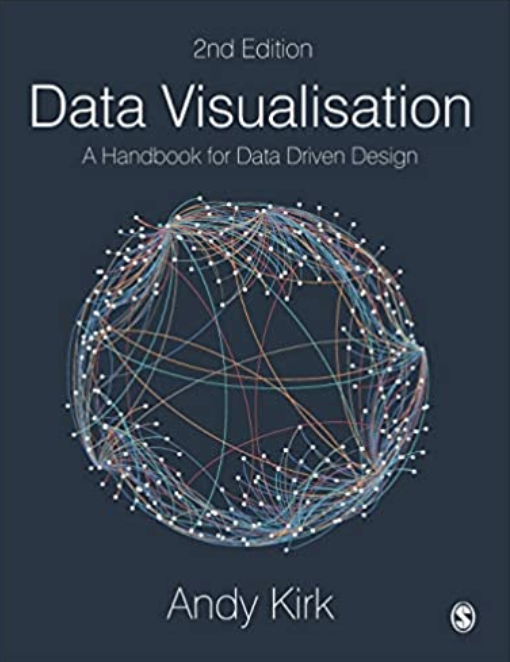 What I really like about this book is that it talks not only about creating visualizations and mechanics thereof, it also teaches us what the whole process looks like.
For example, the step where we need to have the data in the first place. He also talk about gather requirements with business stakeholders. Having those elements of a data visualization project helps a lot of newcomers who haven't had a chance to work on a real-world project yet.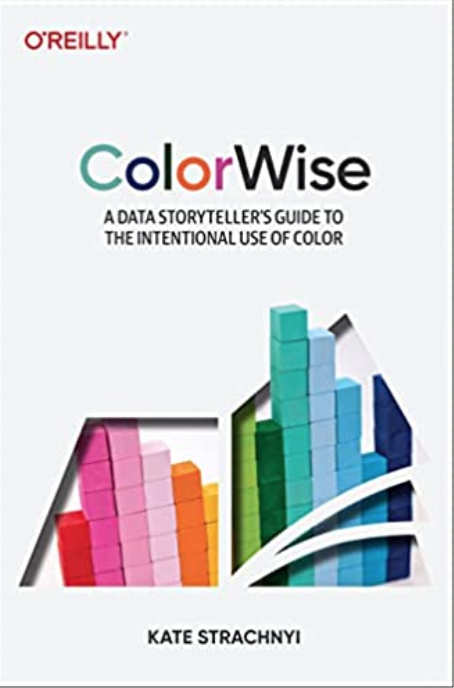 This book came out pretty recently. The use of colors in data visualizations is a crucial piece. And this books literally teach that. You can learn the effective usage of colors through other book I mentioned, but this one is solely focused on colors. That means the depth of knowledge and understanding you gain from reading this book is incredible.
Other Data Visualization Books I Plan on Reading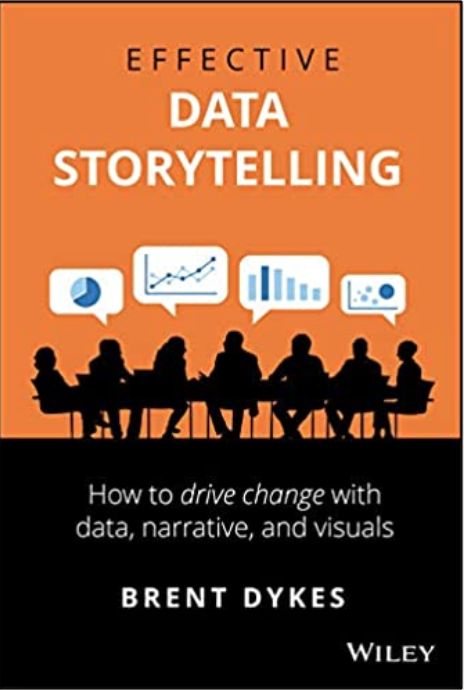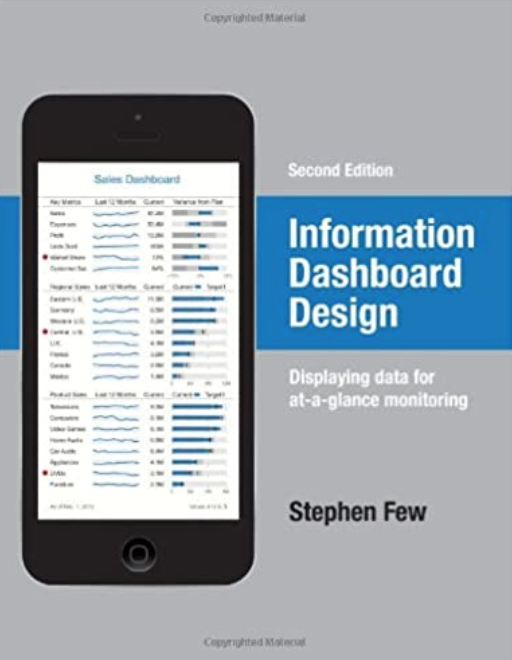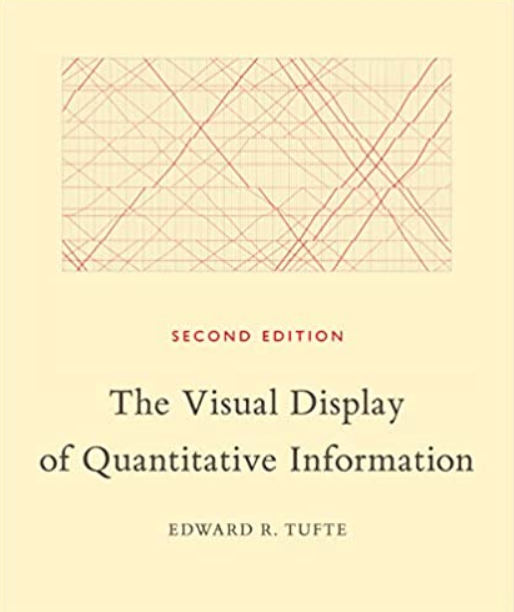 Conclusion
I'll keep adding more books to the list as I go on my data visualization journey. It's quite amazing how much knowledge you can gain by reading a data visualization book. Once you start reading two or three books, you'll be more confident in what you're implementing in your data visualizations.
I also love how it's easy to implement data visualization best practices you learned from books into your own work. Let me know any data visualizations books I didn't mention I should read next!