Packages for network/graph visualizations in Python I recently worked on creating a network visualization for the first time! I had no idea what package would allow me to create such visualizations, so I went ahead and googled about it. Then I got to this medium article explaining 3 network visualization packages in Python. After researching...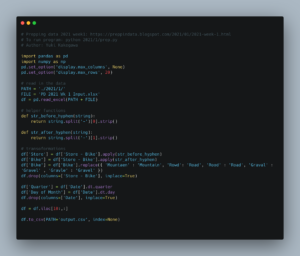 apply(), applymap(), and .map()
A web scraping python script with pandas and requests packages I created a python script where it accesses to a website from which I extracted some baseball data. Pandas has a function called "read_html", so you don't have to use other packages like BeatifulSoup! The structure of the script is the following: Get html information...